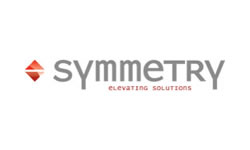 At HomeLift, we recognize that choosing the right elevator provider is just as important as choosing the right elevator. We want you to have confidence in us. Serving our community since 1977, our trained lift experts and technicians have decades of experience installing and servicing commercial elevators and lifts. HomeLift offers the Symmetry Limited Use/Limited Application (LU/LA) elevator for commercial applications. HomeLift has installed LU/LA elevators in churches, schools, apartment buildings and other commercial settings.
Excellence in Elevation
Each project is backed by a full-service HomeLift team compiled of commercial access advisers, project coordinators and licensed technicians who understand the needs of contractors and architects. Engaged at all levels of the process, we will confidently deliver accurate and decisive guidance for on-time installation and turn-over.
Experience you can trust
Our trained installers and service technicians have years of experience and knowledge on installing commercial lifts and elevators. You can rely on us to provide the best solution for your new project. Our team has rigorously selected elevator models that provide superior functionality, design, reliability, and value.
Premier Service you Desire
Our promise to you goes well beyond installation. As a full-service provider, our trained technicians are fully licensed to maintain and service your LU/LA elevator. All LU/LAs come with a 3-year limited manufacturer's warranty and one-year warranty on labor. After your warranty expires, we offer extended service plans to ensure your elevator works properly for years to come.
---
The LU/LA elevator is designed to comply with ASME A17.1 Section 5.2 and the ADA (Americans with Disabilities Act.)
Please take a look at our LU/LA Elevator Gallery.